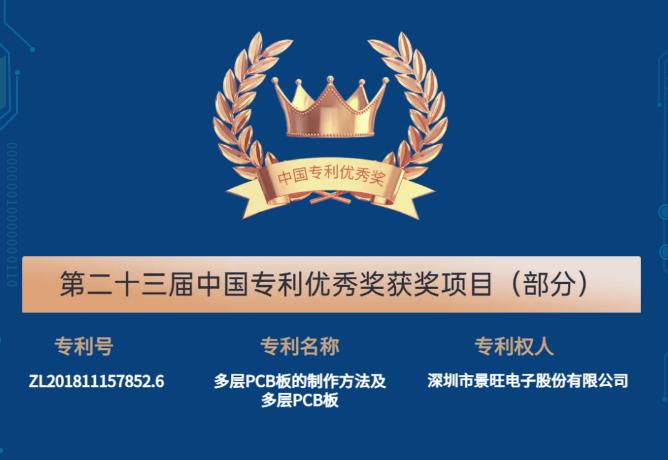 On April 15, 2022, the China Intellectual Property Office announced the evaluation results of the 23rd China Patent Award. Kinwong's multi-layer PCB production method and multi-layer PCB board won the China Patent Excellence Award.

The China Patent Award is co-sponsored by the China Intellectual Property Office and the World Intellectual Property Organization. It is a government department award at the national level that rewards inventions and creations with patent rights. It is an authoritative award in the field of patents in China and represents the high level of China's independent innovation.

High multi-layer PCB refers to boards with more than or equal to 12 layers and needs to use special properties, which are mainly used in 5G base stations, servers, data storage, switching routers, satellite systems, industrial control and medical equipment. The shortlisted patented technical solution is based on the improvement of the existing process, without adding a complex manufacturing process, easy to implement, low investment cost, and wide application range. It has been widely used in the production and manufacture of various multi-layer products in Kinwong, and the industrialization benefits are remarkable. .

Kinwong has profound technical accumulation and manufacturing strength in the fields of high-end products such as automotive electronics, AIot, servers, intelligent terminals, and 5G communications. It serves world-class customers with high quality, reliability and stability, and has excellent quality and customer reputation.